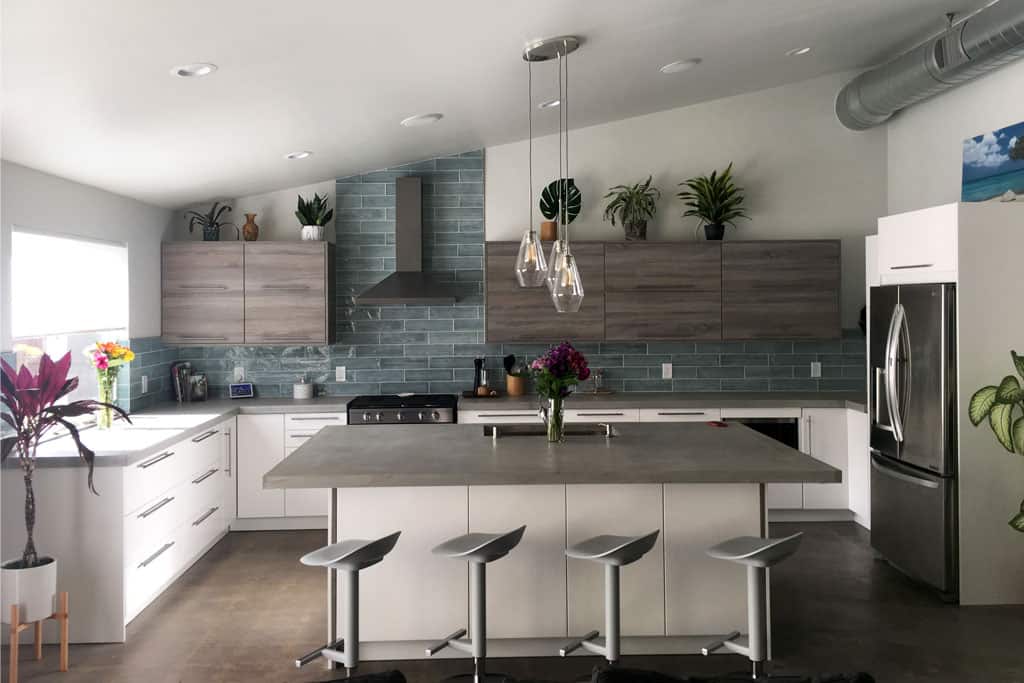 Spend less without sacrificing looks or durability with our Textured Melamine Slab cabinet fronts for IKEA® Sektion (kitchen), Godmorgon (bathroom), and PAX (closet) systems. With this material, you won't have to choose between cost and quality.
Textured Melamine Slab has a unique tactile feel and excellent resistance to moisture, heat, and stains, thus preserving color and appearance. Unlike solid wood that can have variations in grain and color, Textured Melamine has a more uniform look which creates a sleeker cabinetry style.
MATERIAL QUALITY
Our Textured Melamine Slab is made with the deepest structured melamine panels in North America. This means it has a higher level of quality and strength than others on the market. Additionally, The Cabinet Face offers a variety of shades to fit any color scheme and the material features color both on the front and back.
With our Textured Melamine Slab, your cabinet fronts will look and perform great for many years to come. Best of all, it's a great option for any budget. Check out Textured Melamine Slab materials below to see how we transform cabinetry through quality craftsmanship.
GRAIN DIRECTION
Please note that our cover panels will have a vertical grain direction. For horizontal grain direction, parts are available up to 40″ height. Textured Melamine Slab is not grain matched due to its manufacturing process.
Structured Melamine – Using pressure and heat, the thermofused laminated panels have the decorative texture and appearance of real woodgrain patterns.
Extremely Durable – We fuse the finest-quality melamine paper onto our premium western pine industrial core.
Panel to Panel Consistency – Expertly manufactured to ensure color, surface, and core qualities are consistent panel to panel.
Low-Maintenance Material – Easy to clean with a wet microfiber cloth or non-abrasive products.
color Choices
Textured Melamine Slab comes in 14 different color choices, which you can see below. You can order a sample of any material choice, which you can quickly add to your cart by clicking "Add To Cart" under the sample you'd like to buy. There is no minimum quantity required on sample orders.
Additionally, we now offer various sample sets to make buying samples even easier! This way you won't need to add samples to your cart individually if you find what you want in a set. You'll see sample sets that include this material at the end of the list below.
Have you completed a project with us, but don't see it showcased here?
Click here
to send us your photos so we can feature your project!