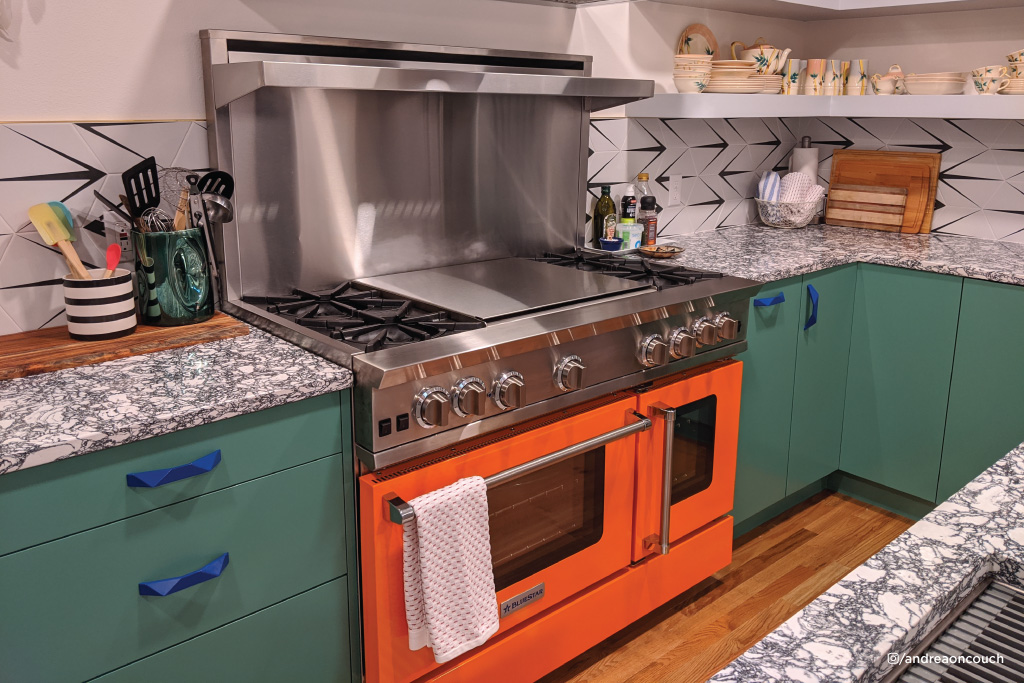 Customize your kitchen, bathroom, or closet cabinet fronts to your unique personal style with our DIY (Do-It-Yourself) Slab. Its pre-sanded and unfinished surface makes it easy to paint or stain any color. Whether you want to add a pop of color for a bold look, match your home's color palette, or achieve the perfect wood tone, it's a versatile material that works for any cabinetry project. With DIY Slab from The Cabinet Face, your color options for cabinet doors and panels are limitless!
Take a peek below to see how our DIY Slab can transform your cabinetry through quality craftsmanship.
Best of Both Worlds – Get the warmth and harmony of natural wood along with the ability to match your existing space or to create your own color palette.
Better with age – woods are known for their natural warmth and beauty, but often overlooked is the natural patina they develop with age. It is not uncommon for woods to take on the characteristics of their environment, quietly emitting a proud sense of history and character gently contributing to the overall warmth and peace of your space. Note: applies to stained woods only.
finish Choices
DIY Slab comes in 2 different finish choices, which you can see below. You can order a sample of any material choice by clicking "Select Options" under the sample you'd like to buy to choose from our standard 4" x 5" sample, or a larger 8" x 10" sample. There is no minimum quantity required on sample orders.
Additionally, we now offer various sample sets to make buying samples even easier! This way you won't need to add samples to your cart individually if you find what you want in a set. You'll see sample sets that include this material at the end of the list below.
Want to Do It Yourself? All of our DIY, Wood Slab, Eurocore, and Wood Shaker materials are available unfinished.
Have you completed a project with us, but don't see it showcased here?
Click here
to send us your photos so we can feature your project!