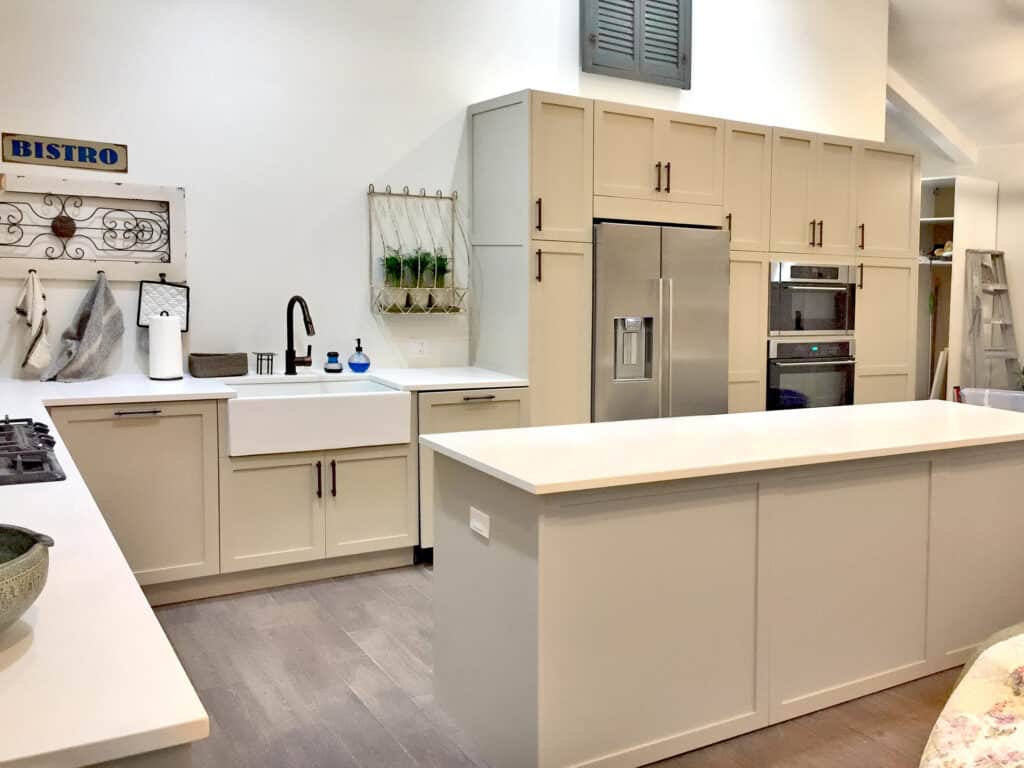 Enjoy the classic beauty of Shaker style doors and panels for your kitchen, bathroom, or closet cabinets while adding your own personal touch with DIY (Do-It-Yourself) Shaker. 'Shaker' is a popular type of cabinetry door design that is composed of five pieces and a recessed center panel as a striking design detail. Arriving pre-sanded with an unfinished surface, you're able to paint or stain DIY Shaker doors and panels to any desired color.
Create a statement piece with a bold hue, match your home's color palette, or achieve the perfect wood tone with this versatile material. DIY Shaker is ideal for any cabinetry project as the color possibilities are endless. Scroll down to view our DIY Shaker options to see how The Cabinet Face transforms cabinetry through quality craftsmanship.
Best of Both Worlds – Get the warmth and harmony of natural wood along with the ability to match your existing space or to create your own color palette.
Better with age – woods are known for their natural warmth and beauty, but often overlooked is the natural patina they develop with age. It is not uncommon for woods to take on the characteristics of their environment, quietly emitting a proud sense of history and character gently contributing to the overall warmth and peace of your space. Note: applies to stained woods only.
Please note that certain parts aren't available in Shaker style (5″ drawers, toe kicks, and deco strips are only manufactured in flat panel style). Additionally, Shaker style parts over 40" tall will have a center rail, and all Shaker parts over 40" wide will have a center stile. Cover panels come standard in slab style, but Shaker panels are available upon request. Shaker panel dimensions need to be provided by the client and must be exact. These cannot be cut onsite.
finish Choices
DIY Shaker comes in 2 different finish choices, which you can see below. You can order a sample of any material choice, which you can quickly add to your cart by clicking "Add To Cart" under the sample you'd like to buy. There is no minimum quantity required on sample orders.
Additionally, we now offer various sample sets to make buying samples even easier! This way you won't need to add samples to your cart individually if you find what you want in a set. You'll see sample sets that include this material at the end of the list below.
Have you completed a project with us, but don't see it showcased here?
Click here
to send us your photos so we can feature your project!