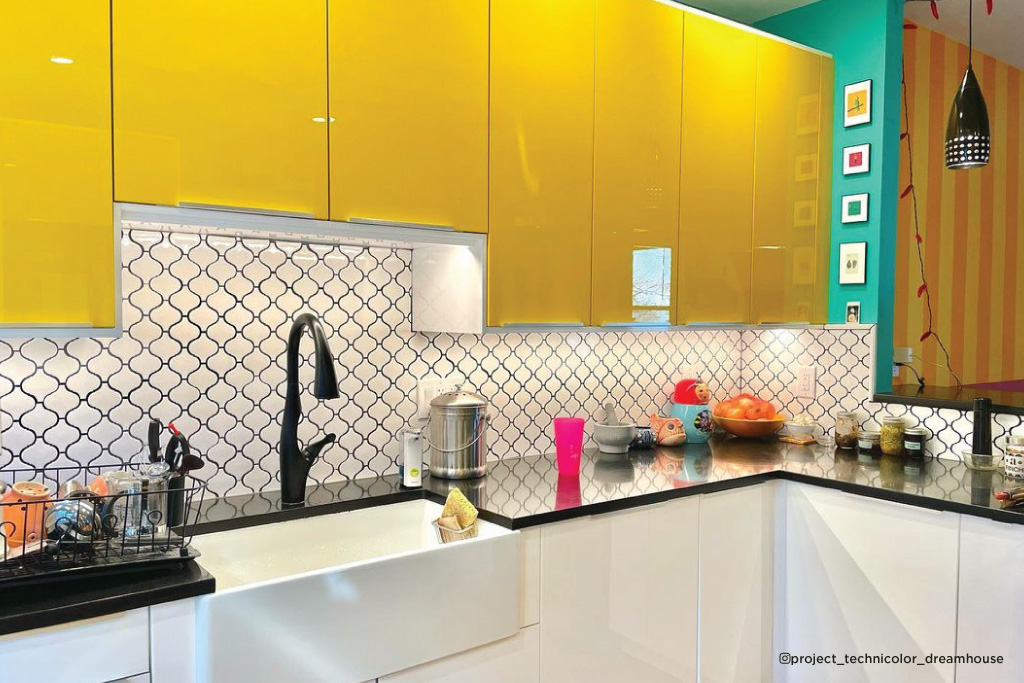 Our top of the line High-Gloss Acrylic Slab is perfect for achieving a sleek, modern aesthetic that will transform your kitchen, bathroom, or closet cabinets from average to showroom-worthy.
Its smooth glossy surface balances beauty and durability, creating a stunning appearance that will be pristine for many years.
Unlike vinyl or foil-wrapped cabinetry, High-Gloss Acrylic Slab is a low-maintenance material that is highly resistant to scratches, chemicals, and UV exposure for a lasting luxurious look and feel.
DESIGN OPTIONS
From neutral tones to bright hues, The Cabinet Face offers a variety of colors with High-Gloss Acrylic Slab.
In addition to our extensive color selection, we use "laser edge banding" that is coated with a specially formulated lacquer to attain the material's signature glass-like finish.
This process uses a precisely aimed laser to melt a thin layer of material around the acrylic front's edge, creating a nearly invisible seam and increasing moisture resistance
We offer two edge banding options: Solid Color to seamlessly match the cabinet front's color or Glass Effect to create a contemporary two-tone look that resembles back-painted glass. (Please note that all parts will have the same edge banding that you select unless stated otherwise on the order.)
Our High-Gloss Acrylic Slab materials are a great start to your cabinetry transformation.
Features
Scratch-Resistant – The top hardcoat layer is specially formulated to be the most scratch-resistant acrylic against kids, pets, and more.
Chemical-Resistant – Extensive chemical testing showed no visible changes or stains from everyday kitchen spills.
Dry-Erase Certified – Wipe away marker messages and drawings with little effort thanks to its scientifically proven dry-erase surface.
Mirror Finish – An impressive 90% gloss level is reflected off the perfectly smooth surface, creating a mirror effect.
No Surface Flaws – Its superior quality and durability ensure flawless cabinet fronts.
No Polishing Necessary – Polishing not required after removing the protective peel coat or during the product's lifetime.
Color Richness – The original color depth won't fade thanks to its UV stabilized layers.
Low-Maintenance Material – Easy to clean with a wet microfiber cloth or non-abrasive products.
color Choices
High-Gloss Acrylic Slab comes in 14 different color choices, which you can see below. You can order a sample of any material choice, which you can quickly add to your cart by clicking "Add To Cart" under the sample you'd like to buy. There is no minimum quantity required on sample orders.
Additionally, we now offer various sample sets to make buying samples even easier! This way you won't need to add samples to your cart individually if you find what you want in a set. You'll see sample sets that include this material at the end of the list below.
Have you completed a project with us, but don't see it showcased here?
Click here
to send us your photos so we can feature your project!